Click Start, point to All Programs > Accessories > System Tools, and then click Backup.
The Backup or Restore Wizard is launched.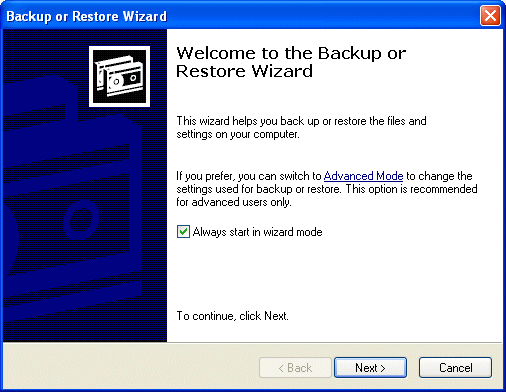 Check the appropriate box to proceed in Wizard mode.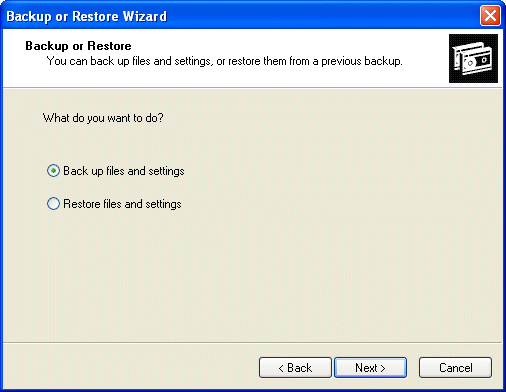 Select the appropriate radio button for backup.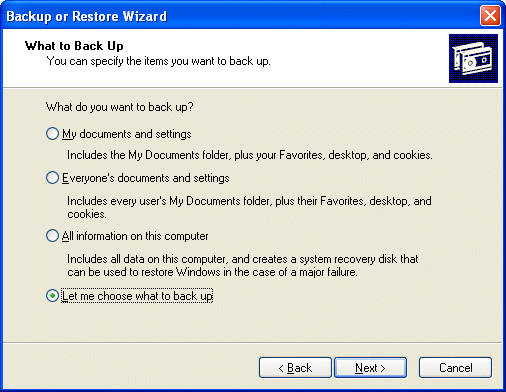 Indicate the way in which you wish to specify the items to be backed up.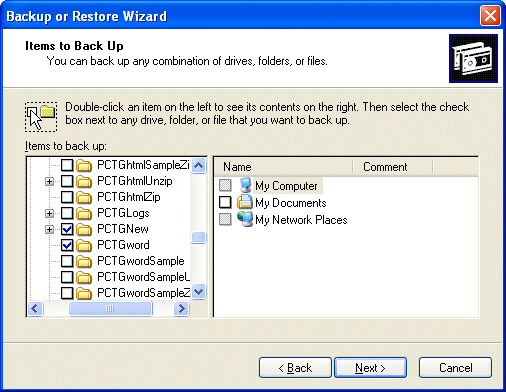 Specify the items to be backed up …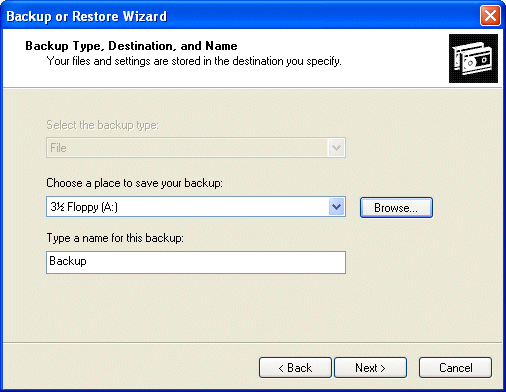 … where you want them backed up to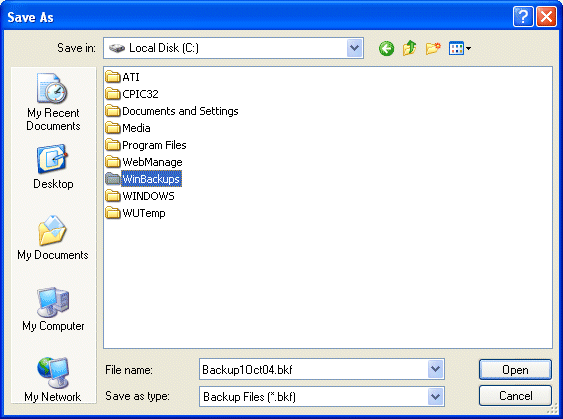 … and the name of the file in which they'll be stored.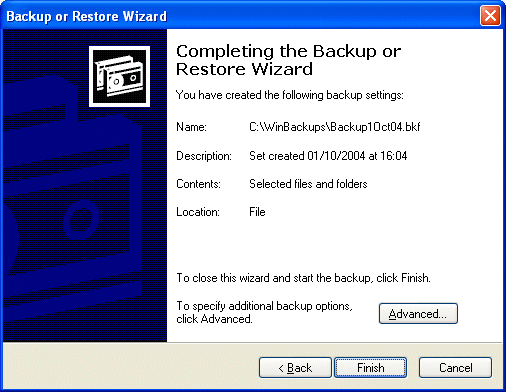 If the settings are correct, click Finish to start the backup.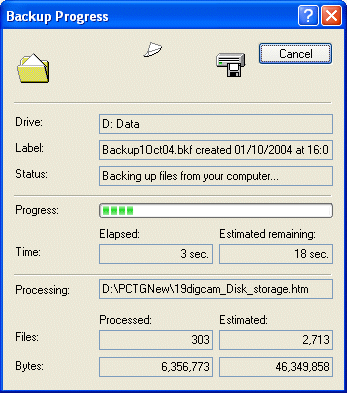 Progress is monitored …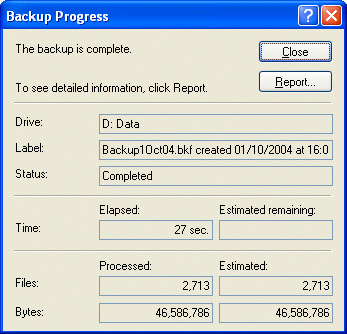 … through to completion.
You may then click Report to view an associated status report, followed by Close.