Click Start followed by Run.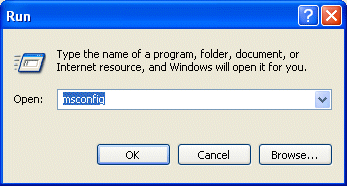 Type msconfig in the Open box, and then click OK.
On the General tab, select Selective Startup, and then clear the Process System.ini File, Process Win.ini File, and Load Startup Items check boxes. (Note that you'll not be allowed to clear the Use Original Boot.ini check box).
Click OK.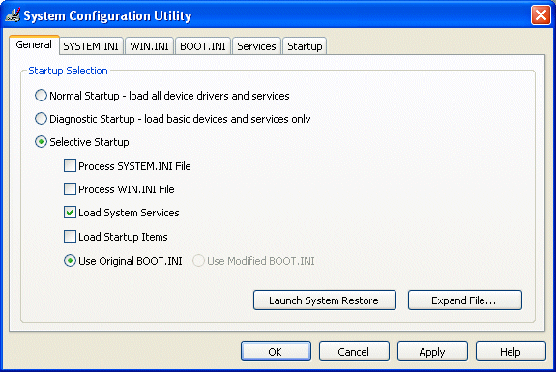 On the Services tab, select the Hide All Microsoft Services check box …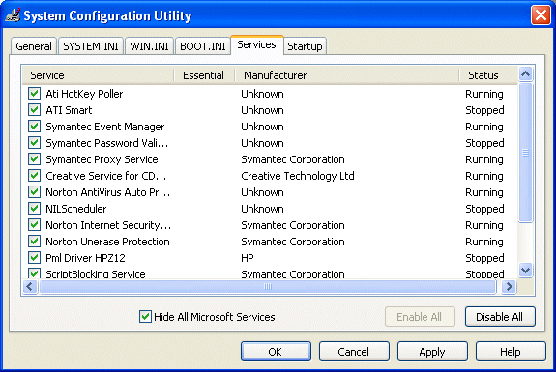 … and then click Disable All.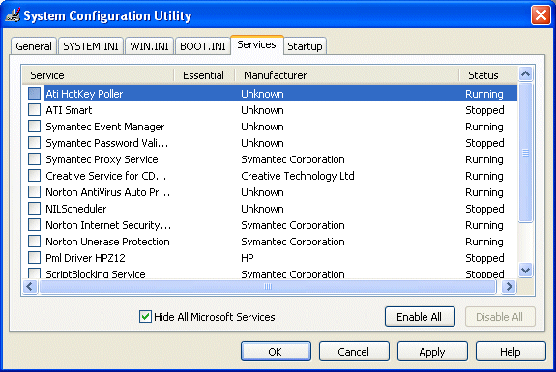 Click OK …

… and then Restart to restart your PC.
Click OK when the message warning you that you have used the System Configuration Utility to change the way in which Windows starts is displayed.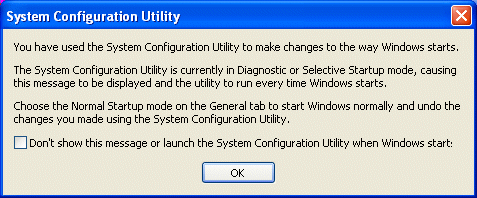 Look closely at the General tab to make sure that the check boxes that you cleared are still cleared. If this is the case, it means that your computer is has performed a clean boot.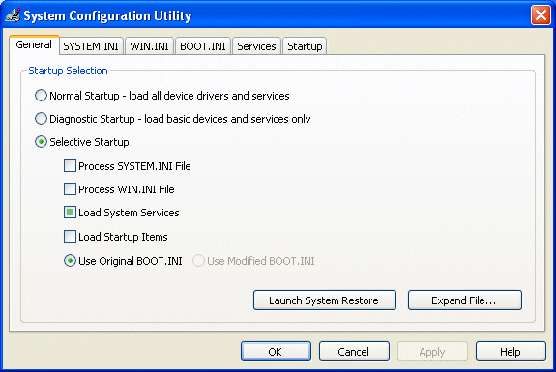 However, if the problem has persisted, you'll have to repeat the process having first also cleared the Load System Services check box on the General tab.
De-selecting Load System Services will temporarily disable Microsoft services (such as, Networking, Plug and Play, Event Logging, and Error Reporting) as well as permanently deleting all restore points for the System Restore utility. You should not, therefore do this if you either want to retain your restore points for System Restore or if you're likely to need to use a Microsoft service to further investigate the problem you're having.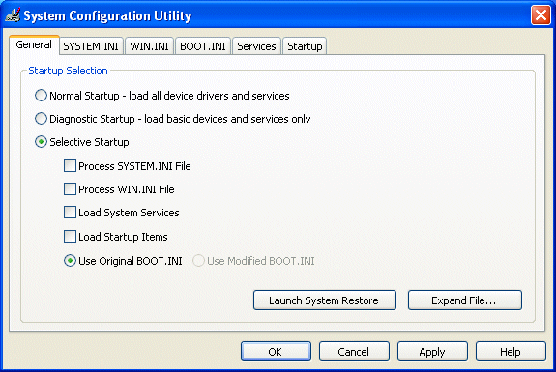 If the problem persists even with Load System Services disabled, you're going to have to pursue alternative strategies to try to identify remedy it, perhaps by getting help from the manufacturer of any program that is apparently placing a check mark back in Msconfig.
If you're able to determine that a clean boot has resolved the problem you can now progressively add items back into the Startup Selection until the problem re-appears.
Begin by selecting the Process System.ini File.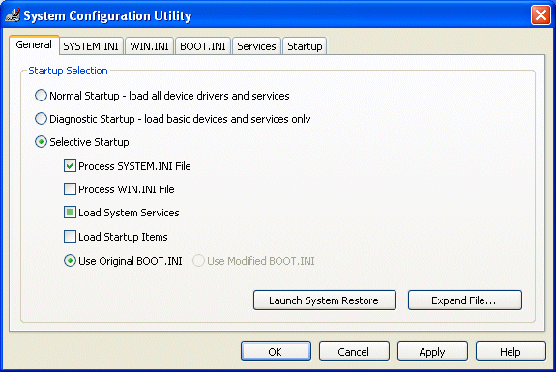 Click OK followed by Restart.
If the problem re-appears, it means the cause lies with an entry in your System.ini file.
If not, repeat the process for each of the Process Win.ini File, Load Startup Items and Load System Services check boxes in turn, until the problem does re-appear occurs. The last item that you selected will be the source of the problem and therefore the subject of further investigation.