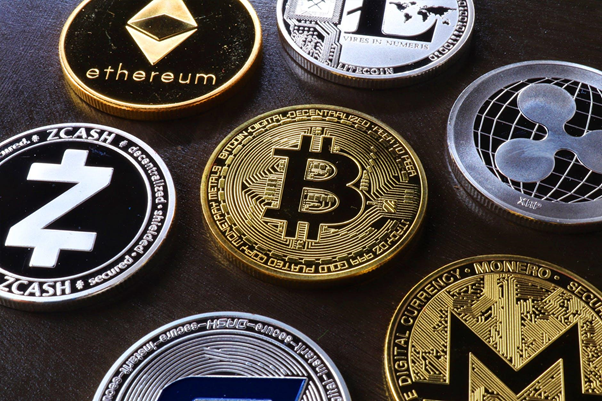 A stablecoin is a type of cryptocurrency with a fixed value. The value shouldn't frequently fluctuate, which is often the case with typical crypto assets. This fixed value frequently ties to the U.S. dollar, but other currencies can fix different price indices. In some instances, Stablecoins can be fixed to precious metals (for example, silver and gold). Keeping these Stablecoins organized to maintain the value of the currency depends on the custodian. They must reserve a specific amount of collateral, so they remain equal to the value. If the Stablecoin is not attached to a specified currency, it may be linked to the Ethereum blockchain to manage the collateral.
Different Types of Stablecoins
There are currently three types of stablecoins available on the market. The fiat-collateralized stablecoin is the simplest version. These are any coin or token that is connected directly with the production and liquidation of the issuer. Essentially, proper regulation by the issuing party keeps the price stable. It honors deposits and withdrawals as required. One example of fiat-collateralized stablecoin is gold-backed crypto. Each coin is attached to a specific value of gold, keeping a consistent value over time.
Non-collateralized stablecoins are a very different design, not backed by any collateral. The country's Central Bank would govern these coins. Finally, crypto-collateralized uses other cryptocurrencies as collateral. Unfortunately, crypto values aren't stable. As such, sets of protocols are used to keep the stablecoin at $1.
The Benefits of Stablecoins
Lower Fees
Currently, credit card processing hits companies with a 2% fee per transaction. The cost is prohibitive to most small businesses, barring the use of significant creditors with high prices. Stablecoins, however, offer the same benefit of credit transactions without the high costs associated.
Secured Stability
The volatility that follows cryptocurrency can be a lot. Not trading correctly can seriously impact the value of your trade, costing thousands of dollars if not done correctly. Investors will need to monitor the market closely. If an investor can't maintain this monitoring, sticking with Stablecoins may make more sense financially. Stablecoins also protect investments during "bearish," whereby cryptocurrencies fall considerably.
Faster Speed
Escrow accounts streamline financial processes attached to stablecoins. Banking and settlement with stablecoins bring transactions at all hours of the day. The blockchain operates independently of any central institution (and their business hours), bringing independence to processing.
Transparency
All transactions on the blockchain are viewable with a blockchain explorer. The process is backed with frequent auditing processes, bringing security and accessibility to the functionality of stablecoins.
Programmable
Stablecoins are fundamentally made up of code, bringing adaptability to the company's investment. A company can change and adapt branded stablecoins to match consumer needs. For instance, Walmart has indicated an upcoming stablecoin with a built-in loyalty program. This hybrid would essentially integrate any loyalty rewards and currency into one application. With stablecoin integration, loyalty programs become a convenient customer process (through the app), standing out in the saturated loyalty market.
Secured Stability
With the added security of assets, stablecoins offer a stable entry into cryptocurrency without volatility. Unfortunately, those who have considerable access to the market (commonly called "big whales") can bring a significant blow to crypto pricing. The average trader or investor will likely not impact the market price, making it a safe option for those wanting to invest.
How do Stablecoins Influence Cryptocurrency?
As it stands right now, 20% of all Bitcoins are owned by 448 people. That amounts to nearly 148.4 billion U.S. dollars between 448 individuals. These heavy bitcoin holders are called "whales" and will significantly impact the currency's overall value. If these individuals converted these assets into stablecoins, the cryptocurrency's price would enter a significant downward trend. Essentially, the pricing of cryptocurrency is directly impacted on whales. For the average user, weigh the benefits and drawbacks of stablecoin over traditional crypto before opting in.