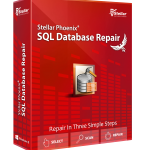 Stellar Phoenix SQL Recovery
Stellar SQL Recovery can rebuild/repair the SQL tables. There aren't very many product choices when it comes to SQL data. If you need a product for SQL recovery, then Stellar SQL Recovery is a product you should feel good about choosing. They even have a free trial to see if this is the product for you.
» Download Stellar SQL Recovery Here

Program: Stellar Phoenix SQL Recovery
Company: Stellar Data Recovery
Supported OS: Windows NT, 2000, XP, Server 2003, Server 2008, Vista, 7
Price: $399 USD
Overall Rating: 8 out of 10
What It Does:
Repairs/recovers SQL Databases and works with SQL 7.0, 2000, 2005, and 2008 Windows programs.
Installation:
Stellar Phoenix SQL Recovery takes up about 50MB of disk space. This is over twice as much space as the other Stellar Pheonix products, but is necessary for SQL recovery. Installation time is under 30 seconds.
Details:
Once the Stellar Phoenix SQL Recovery program is started, you will see the box below. The directions on the screen inform you to shut off the MS SQL Server if it is running, so that you can move it to a different location and start running it there.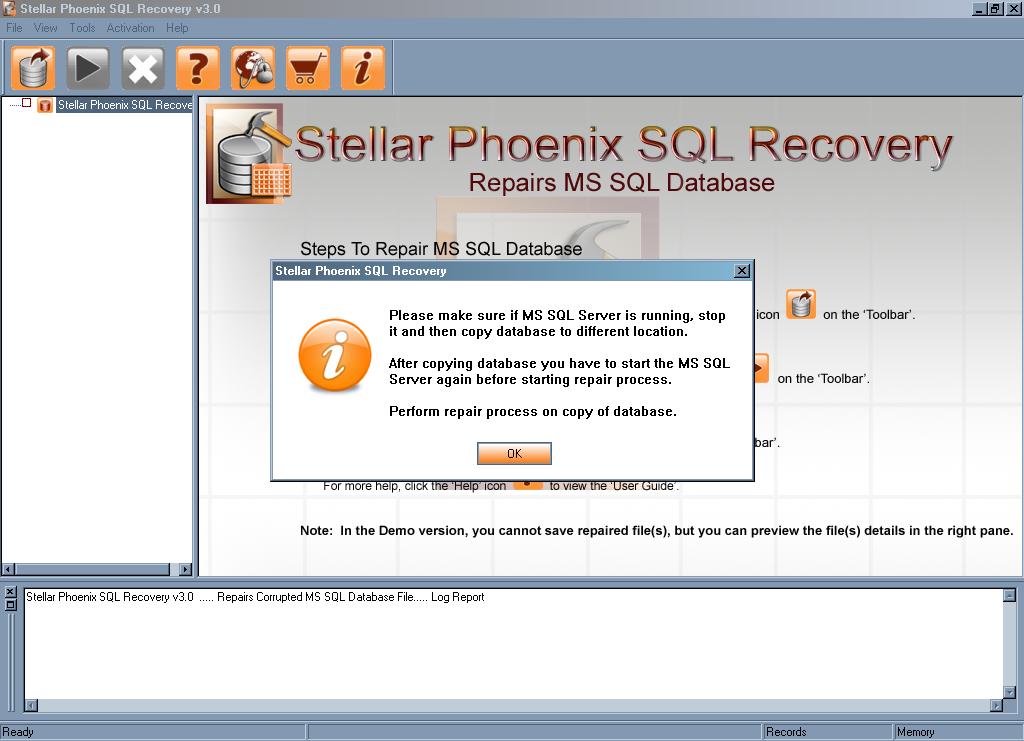 While you can choose to use the program to search any particular drive for specific databases, I chose to search them through the "Find MDF File" button.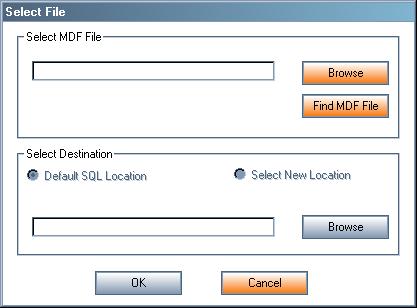 Now we just have to put in which drive we want to search, as well as the files we are searching for.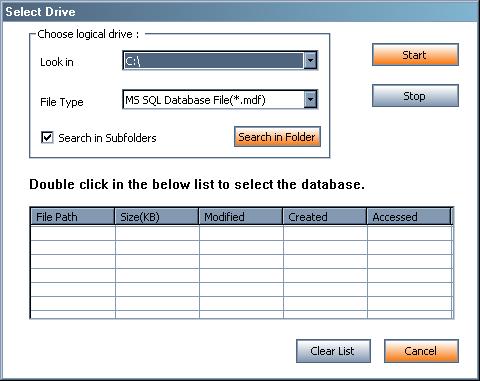 Below you will see an example of how the screen looks while the "Find MDF File" scan is in progress.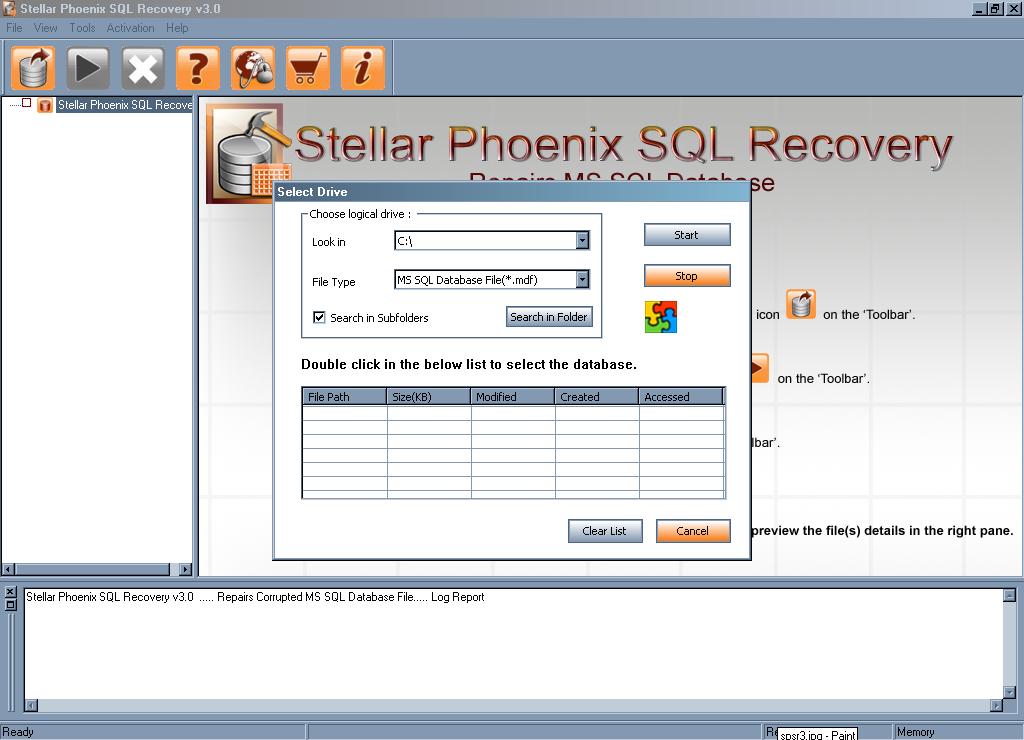 I then took the largest file that was found. Just remember that the bigger the file, the longer it will take for this program to scan and repair.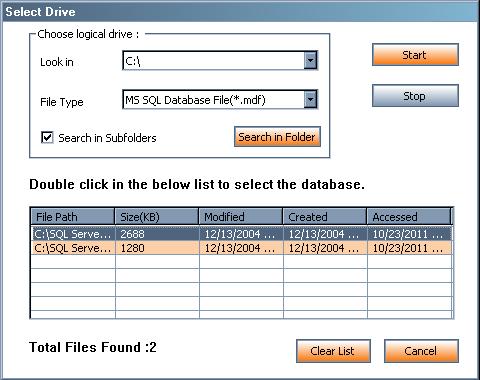 This scan was finished in under a minute. You can then look through and save the information from here.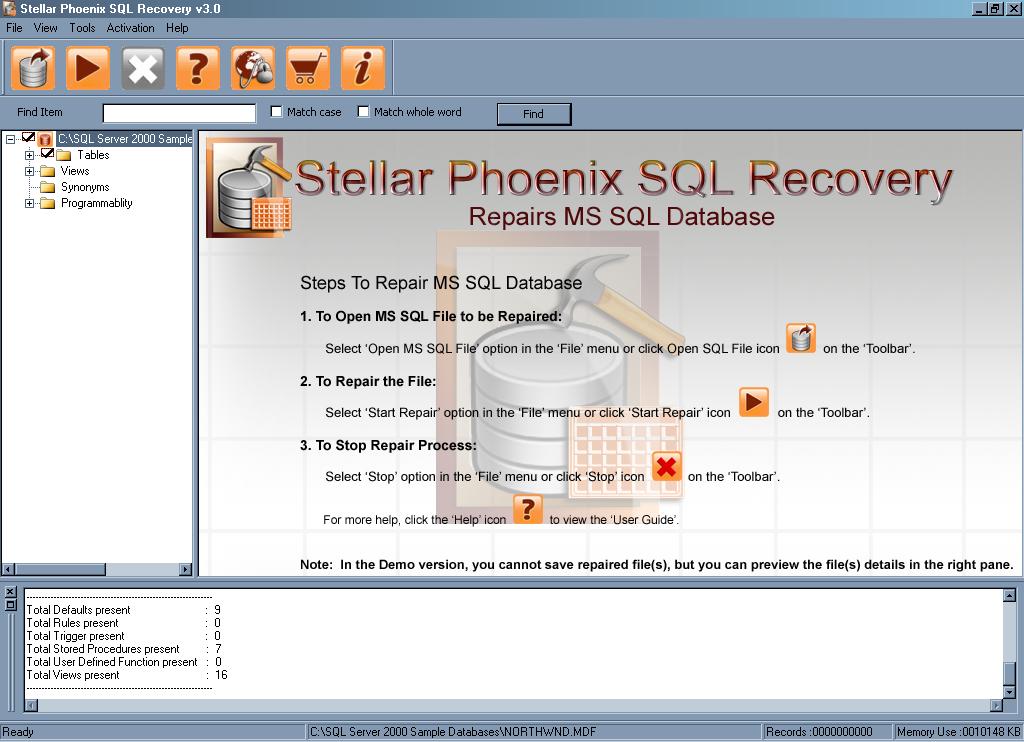 Ease Of Use:
Stellar Phoenix SQL Recovery's interface was made with the novice user's insight. It is a very simple program to use.
Summary:
While the price tag on this program isn't cheap, the average person isn't going to be needing to use this program. But, if you do need it, it is a great way to get the job done. It works very quickly and its easy to maneuver through. Making backups of your computer on a regular basis may keep you from havind to install and use this product.
PROS: Stellar Phoenix SQL Recovery works great and will get the job done quickly.
CONS: Definitely the price. While it is worth it, who wants to drop almost $400 down on a product?
What To Do Next

Read More Data Recovery Software Reviews or visitor the data recovery home page.
We encourage all users to rate This data recovery program below. It's on a 1 – 10 rating scale below. You may also give the product a thumbs up or down.