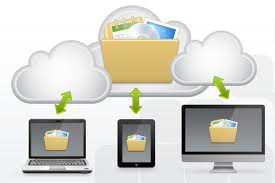 Click here to try Mozy for FREE!
Mozy is currently offering free 2GB online data backup accounts.  NO credit card or any other bull is needed to sign up for the service.
Mozy is one of our top picks for an online data backup solution.  For all those that have been wanting a online data backup service now is the time to jump in.  The install process only takes about a minute.  2GB is not a huge amount of space but at the same time you should be able to save a few thousand documents to the online server.  This is great for all the SUPER important files you can't afford to loose.
I have been using Mozy now for around 2 years.  I do pay 6 bucks a month for a TON more space but that is because I have a business and need a lot of data backed up.  I have used Carbonite in the past to backup my files but bang for buck Mozy is the better choice.
Get your free 2GB Account Here Through This Special Offer
Of course mozy has other backup options that are paid.  MozyHome for instance starts at just under 6 bucks a month for 50 GB of data backup storage.  With MozyHome you can even access your files from your mobile device. For just 3 bucks more you get a total of 125 GB.
If you are looking for a local data backup option you should read our view Nova Backup Review Here. Nova offers a very cost effective way to backup your files locally and create images of your computer.  I even created a walk through video showing you exactly how to use the software.