Did you know that cybercrime is projected to cost over $10.5 trillion by 2025? Sadly, many people still don't take the precautions to deal with it.
Everybody knows that they should protect their computer system from viruses and malware. It does not matter what type of system you are using, installing a brand-new and reliable protection program on your computer is a must if you don't want your device to suffer from unwanted intrusions.
If you are an active Internet user, you visit numerous websites every day, and many of them can be plagued with viruses that can harm your device and steal your sensitive data for using it for criminal purposes. Malware became even more prevalent during the pandemic. Do you really want it to happen? Nobody does. That is why having antimalware and antivirus programs on your computer is essential. They will protect your computer from any harmful influences and secure your sensitive information from leaking.
You may even download both because they are different, and we will discuss them. Or you can opt for these products from the same reputable company. Such protection software developers like Malwarebytes and Webroot offer different protection programs that include antiviruses or more complex protection. The competition that involves Malwarebytes vs. Webroot is pretty severe nowadays. However, both companies care about the convenience and safety of their clients, so their software is cutting-edge and effective.
Now, let's discuss the difference between the two terms – antivirus and software – and explain why protecting your device with both is essential.
Is Antivirus the Same As Antimalware?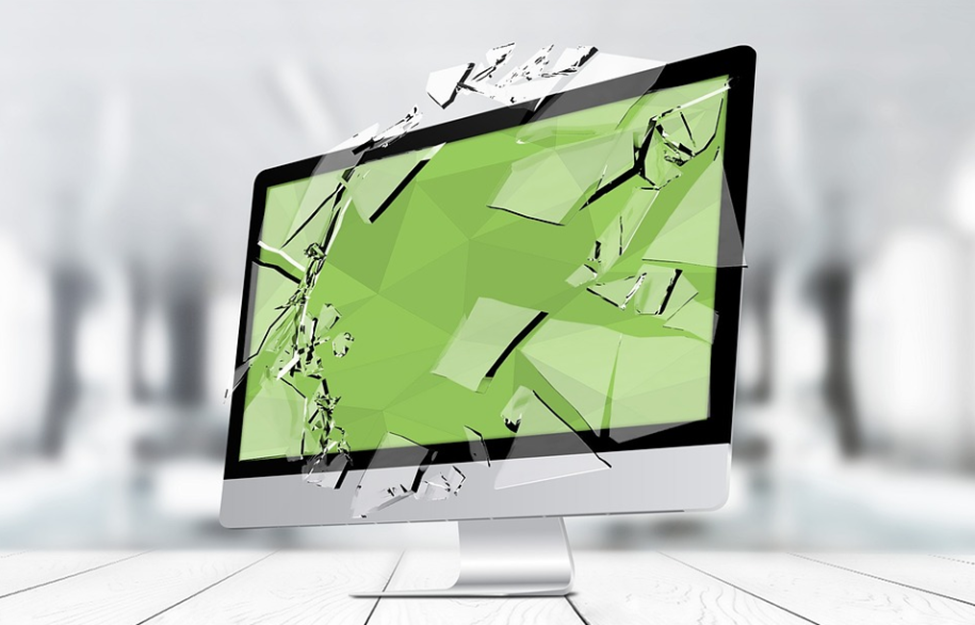 The terms definitely do not mean the same. Yes, they both protect devices against harmful content that can come from the Internet, but their performance is a bit different.
Before we try to understand how an antivirus performs, let's explain what a virus is. A virus is a piece of harmful code that can replicate itself (like the true virus) and infect the computer programs throughout the system. It deletes the data or changes them. Corruption of files is its primary task. A virus is also known as malware. However, you need to know that even if all viruses are malware, not all malware is a virus. The latter is a more extended term involving other harmful software types.
The antivirus program helps protect your computer or smartphone from viruses only (if it is not extended enough to perform other functions). Such software can detect the virus, signal about it, and remove it from your system before it causes its modification or corruption. The antivirus is a software utility program that can protect your computer day and night.
What Can Antimalware Add to the Security of Your Device?
Antimalware programs protect your systems from all types of malware, including viruses. Other threats to your device may include Trojans, worms, ransomware, spyware, adware, rootkits, and bots. Most of them are mistakenly considered viruses. Unfortunately, though, they are not. They do not mean to delete your files. Instead, their purpose is more extended. They get into the system to access sensitive data, personal information, financial information, and the company's projects and campaigns and steal them for further use by hackers. These harmful programs also cause damage to your hardware and software by changing or modifying it.
Antimalware can protect your computer from any type of these harmful programs, including viruses. Such software is beneficial and widely used on PCs, gateway servers, and any dedicated device working in the network.
How Are Antivirus and Antimalware Programs Different?
Some features differentiate between antivirus and antimalware software. Here are the basic things you need to consider:
1. Definition
Antivirus programs are a type of software that protects computer systems from viruses. Antimalware programs can protect you from all types of malicious software that comes to your system from the Net, including viruses.
2. Levels of Protection
You install antivirus software to protect your device from viruses. They are utility programs that can detect and delete viruses, Trojans, and worms immediately after they infect the system.
Antimalware is also a utility program, though its level of protection covers other sophisticated malware threats, apart from viruses, and strengthens the security of your system and sensitive data. It also provides proactive protection against such threats, which do not allow them to appear on your computer. If you enter any website that looks suspicious to the program, it disconnects your computer from it immediately. Most antimalware programs are very lightweight, so they do not occupy too much space on the disc and can work alongside other antivirus software.
3. Specific Functions
Antivirus software is developed to scan the computer system for viruses and remove them immediately before they start their harmful action. They keep your computer protected at any time. Antiviruses run in the background and do not prevent the system from performing its functions. You can also schedule a scanning session or scan the computer whenever you have seen some suspicious behavior. They also update automatically from the Net to be able to protect your device from the newest viruses.
Antimalware is a unique protective program that regularly scans, detects, and blocks advanced malware. The types of malware are not limited by viruses only. Instead, malware involves harmful software, like spyware, ransomware, or bots, that may harm your system and its online performance.
Final Thoughts
A clear understanding of what viruses and malware are and the difference between them will help you pick out the best protective means for your computer system and purposes. Since viruses and malware are different harmful things that can threaten your computer, only the combination of antivirus and antimalware software can reliably protect it from all those threats.
Don't forget that technology is advancing nowadays. As new antimalware and antivirus programs appear, new viruses and malware steal the users' data and modify the hardware and software. If you want to protect your data and system and prevent data leakage and stealing, always check the level of protection and apply the latest developments to enhance your cybersecurity.