Yahoo! recently announced its settlement after a major security breach. Unfortunately, this was not an isolated incident.
Cyber-security is a growing concern in 2020. Too many people focus on the cyber-security risks of companies, because they feel hackers wouldn't be interested in their personal information. However, we know that individuals face massive risks as well. The cost of cyber breaches is expected to reach $6 trillion by next year.
If you plan to protect your computer, then you need to make personal cyber-security a priority.
Safeguarding Your Computer in 2020
Many of us keep untold amounts of personal information on our computers. From important passwords to financial documents to work projects, the typical computer represents a treasure trove to hackers, virus makers and other cyber crooks. With the number of dangers people face online growing by the hour, staying current with the latest threats can be an uphill battle. However, this isn't to say that you should simply throw in the towel and leave things to chance. Keeping your personal computer – and the valuable information stored thereon – secure is much easier than most people realize.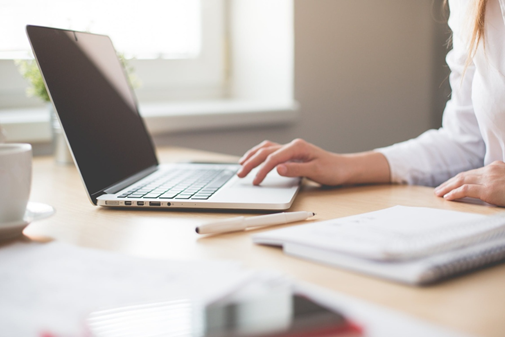 Using a Better Password
You may not realize how insecure your password is. One study found that 81% of security breaches are caused by stolen or weak passwords. Using a stronger password can go a long way towards stopping hackers.
Up to Date Operating System
Most operating systems work around the clock to protect computers for existing and emerging cyber threats. Of course, to carry out security measures effectively, your operating system should be fully up to date. Many system updates include a number of security components, and failing to install them in a timely manner can make your computer vulnerable to an assortment of dangers. While the installation process can slow certain computers down, this minor inconvenience is well worth the enhanced protection you'll receive. To ensure that system updates don't get placed on the backburner, take care to enable automatic updates.
Dependable Antivirus Software
When working to ensure maximum security for your personal computer, reliable antivirus software can be an invaluable ally. A good antivirus program will be highly adept at detecting and removing viruses and malicious software before they have a chance to do real damage. Additionally, an effective antivirus program will provide users with frequent updates to ensure protection against newly-emerged threats. For best results, set your software to download and install updates automatically. When users opt to install updates manually, they tend to let them pile up, thereby resulting in compromised security.
To get the most out of your antivirus software, you'll need to run regular virus scans. Some viruses and malicious software are able to fly under the radar and remain undetected for long periods, and scans can prove helpful in weeding them out. It's recommended that you run at least one system-wide scan every 24 hours, but if you're a heavy internet user, you may want to consider running multiple scans per day. Scans be scheduled in advance and run in the background without creating problems, so you needn't worry about virus scans interfering with your normal computer activity.
Firewall Protection
Firewall protection can go a long way in keeping cyber threats at bay. Additionally, since Windows and OS X provide users with free firewall protection, there's no reason you shouldn't take advantage of it. Firewalls serve to block connection requests, thereby prohibiting an array of bugs, worms and viruses from taking hold of your computer. Many firewalls also keep logs of connection attempts, enabling users to keep track of successful and unsuccessful connections. In the absence of sufficient RAM, firewalls can slow computers down slightly, but the additional layer of security you'll receive should be a satisfactory payoff.
Caution when Downloading
When downloading software, images or email attachments, it's important to be mindful of the source. For example, if a site generates security warnings from your browser, antivirus software or operating system, you'd be wise to avoid downloading any files from it. Similarly, make a point of avoiding links and attachments found in emails from unfamiliar parties. With phishing still alive and well, you're liable to receive the occasional email from someone posing as a friend, family member or work acquaintance. Luckily, if you pay attention to things like word choice and composition, these fraudulent emails are fairly easy to identify. Should you ever come across such a message, abstain from clicking any links contained therein or downloading any attached files.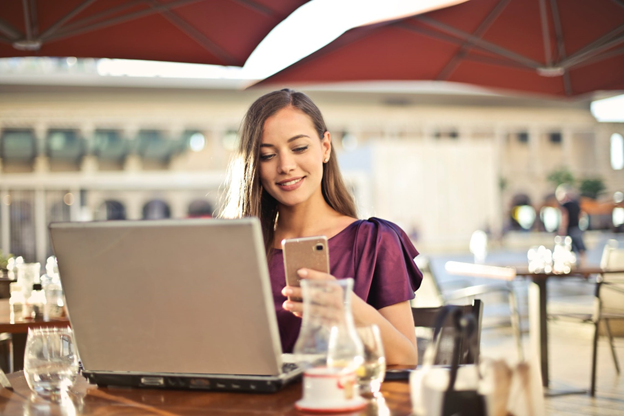 Without the proper precautions in place, the internet can be a minefield of viruses, malicious software and other security threats. Needless to say, if your personal computer falls prey to any of these threats, frustration is guaranteed to ensue. Whether it's a virus that slows your computer down to a crawl or a piece of ransomware that holds your device captive, the consequences of lax security can be severe. Fortunately, as evidenced by the previously discussed pointers, protecting your computer from a rapidly-expanding array of digital dangers doesn't have to be a drain on your time or finances.