On attempting to boot to Windows 98SE the signs were good, with lots of messages about Windows having found new hardware and attempting to locate and install new software for it.
While Windows is doing this you may find that the system restarts one or more times and you'll probably be asked to load your Windows CD-ROM.
At the end of its efforts to accommodate your new motherboard the Windows 98SE Device Manager shows things to be pretty much in order, with just a couple of items being flagged as being in a problem state.
The first thing to do to try to resolve this is to install any drivers that came with your motherboard.
In this case, installing the VIA 4in1 Service Pack Driver …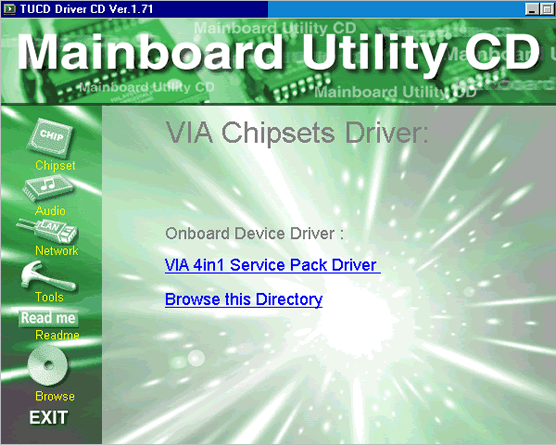 … followed by the VIA AC'97 Audio Driver …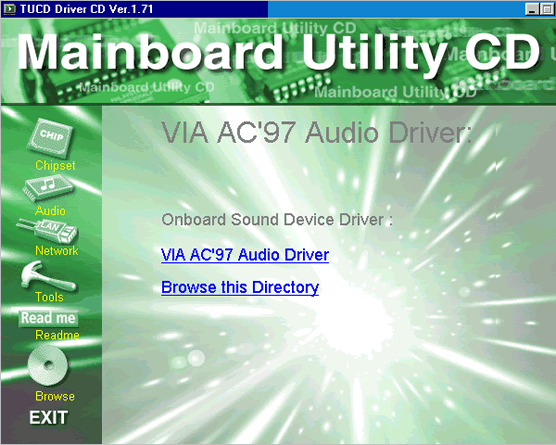 got rid of the PCI Multimedia Audio Device issue, but left the PCI ISA Bridge item showing as being in a problem state.
The next thing to try was removing the offending item from the Device Manager list – by highlighting it and clicking Remove – and restarting the system to see if Windows would now successfully find the item of hardware and an associated driver.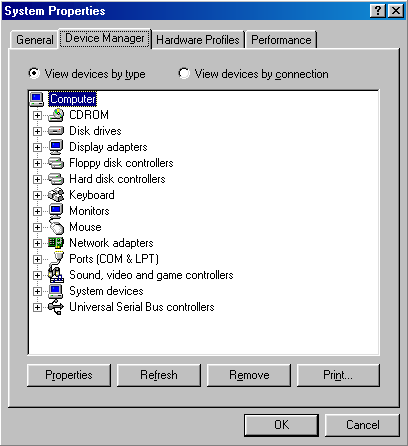 Success! … this is precisely what happened!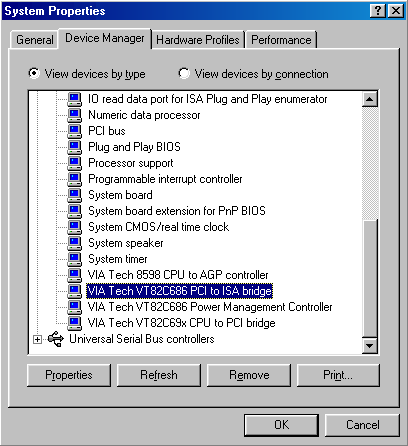 On looking closer at Device Manager, we see both the PCI to ISA bridge …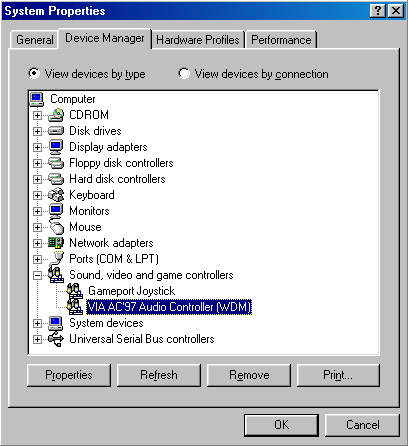 … and AC'97 Audio Controller items, all present and correct!
If you subsequently find that your system is less stable than it was previously, it's possible that your motherboard upgrade is responsible, and has impaired your system's integrity in some way. If this is the case, the only sure way of rectifying things is to perform a clean install of Windows.