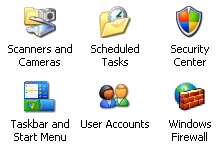 Launch by clicking
Start > Control Panel and User Accounts.
From the list of options, click Create a new account.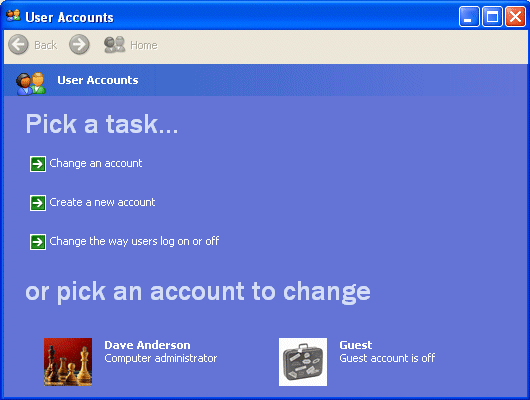 Enter a name for the new account …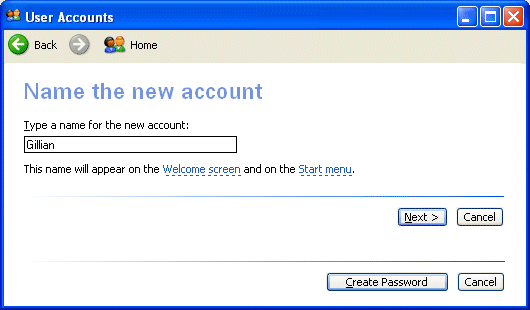 … and click Next.
Select the appropriate account type …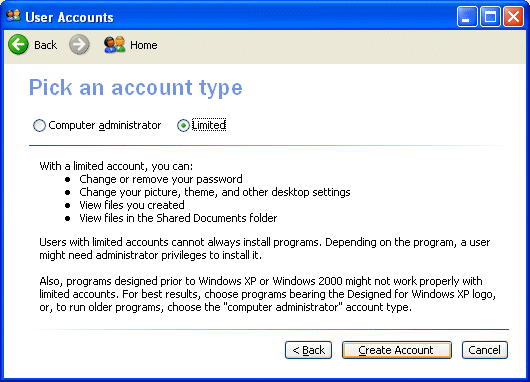 … and click Create Account.
A Computer administrator account allows you to:
Create, change and delete accounts
Make system-wide changes
Install programs and access all files.
To delete an account, first select it from the Pick a task display …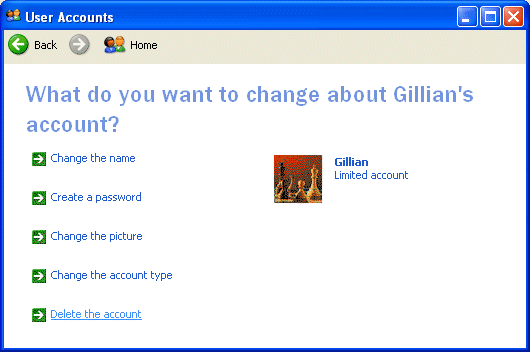 and then click Delete the account.
You're presented with the option of saving the contents of the user's My Documents folder.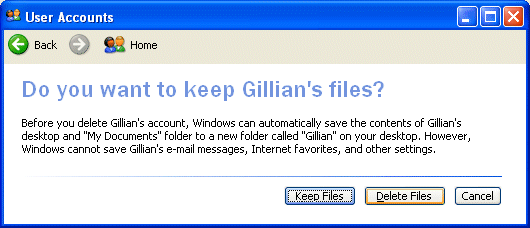 Click Delete Files if you don't wish to do this.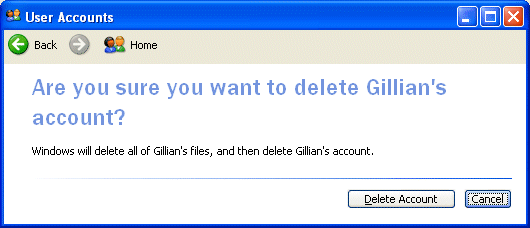 Click Delete Account to confirm your selection.