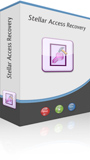 Stellar Phoenix Access Recovery Review
Stellar Phoenix Access Recovery is a great product. There aren't a lot of other products out there that will actually repair Access Files, and this recovery product will be able to help you out.  It works fast and is also very easy to use. This is one product I would recommend to anyone having problems with there Access files.
Purchase Stellar Access Recovery here

Program: Stellar Phoenix Access Recovery
Company: Stellar Data Recovery
Supported OS: Windows 2000, XP, 2003, Vista, 7
Price: $129 USD
Overall Rating: 8 out of 10
What It Does:
With Stellar Phoenix Access Recovery, you can repair corrupted databases and recover all sorts of data, including records, reports and forms.
Installation:
This program takes up about 20MB of space and installs in about 30 seconds.
Details:
You will be shown the following screen after install process is complete. After looking over the choices, I decided to search for files.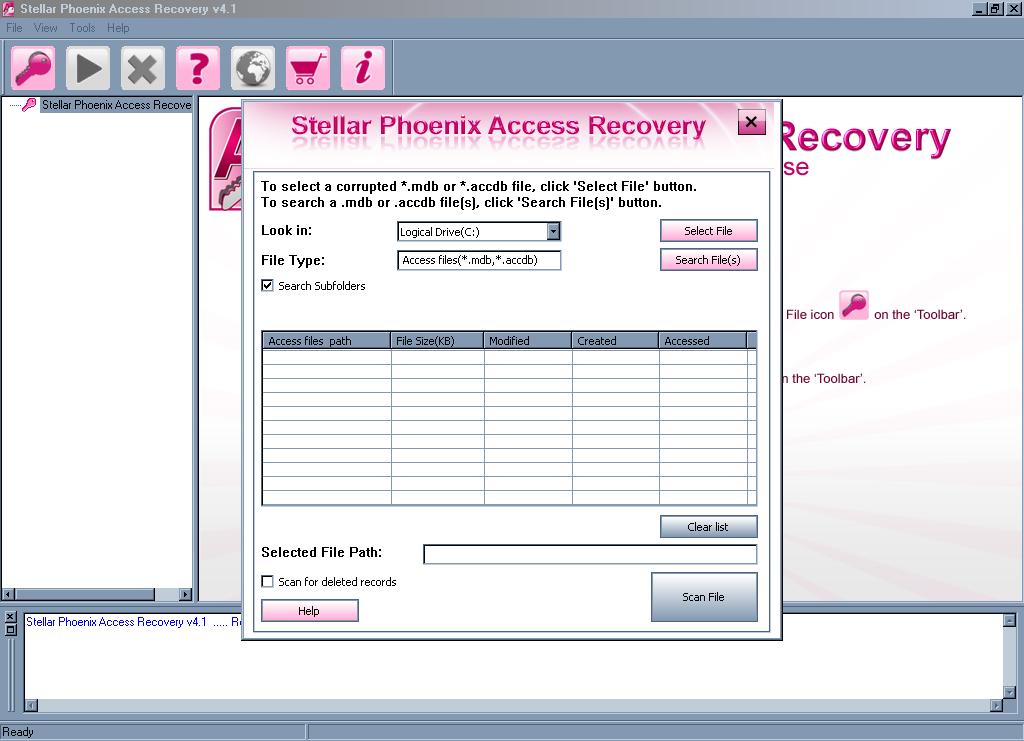 This process took about 2 minutes to process the information and find what I was looking for.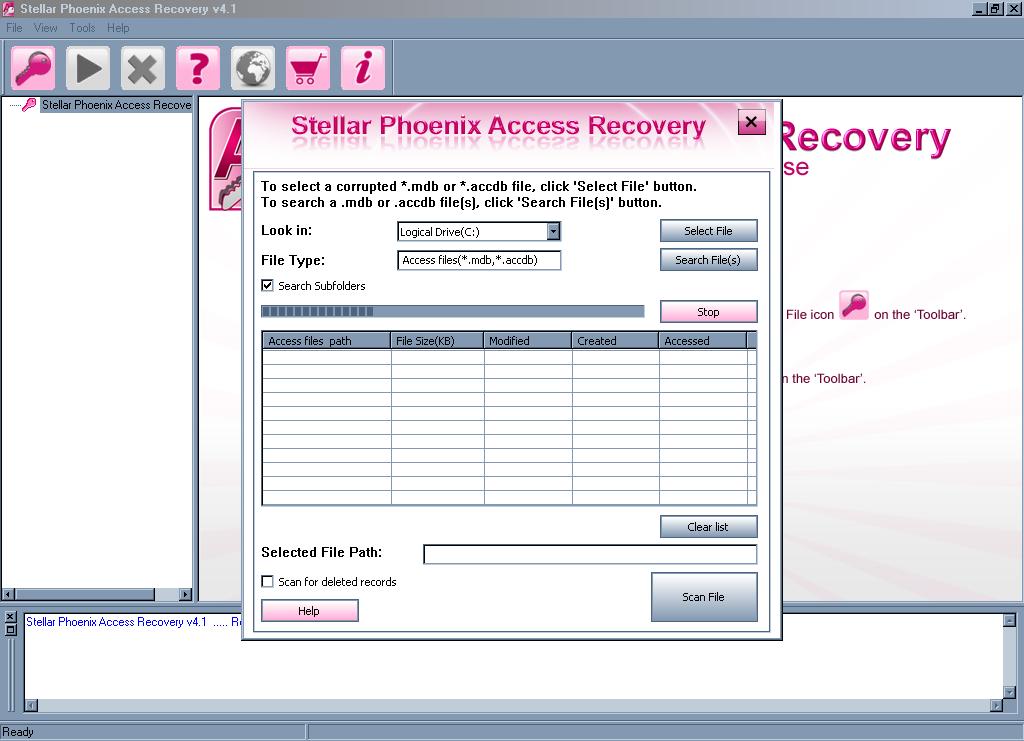 The files found are then shown in a list for your viewing.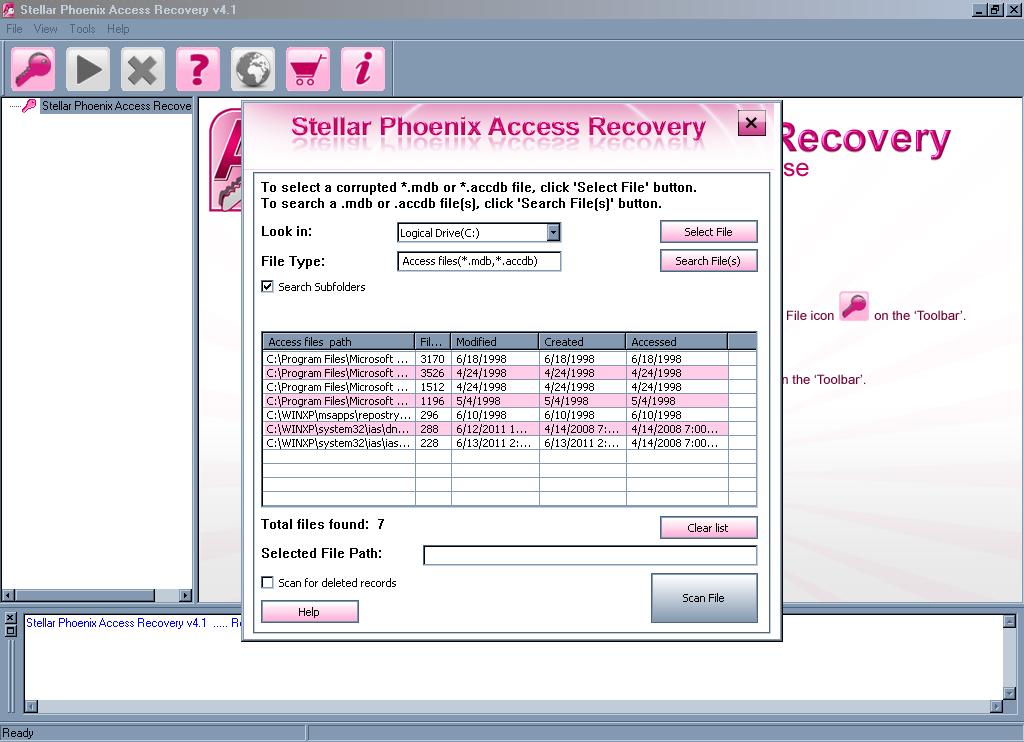 I chose the largest file from this list, to get an idea of how long this process can take.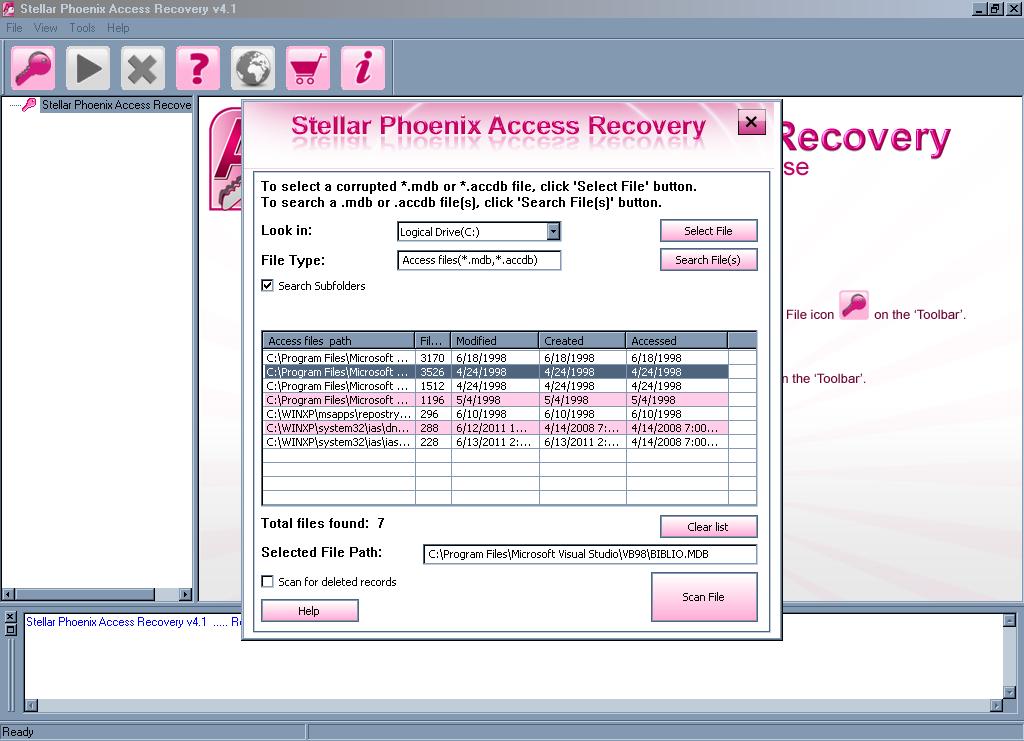 It took under a minute for it to repair/recover the information that I was requesting it to.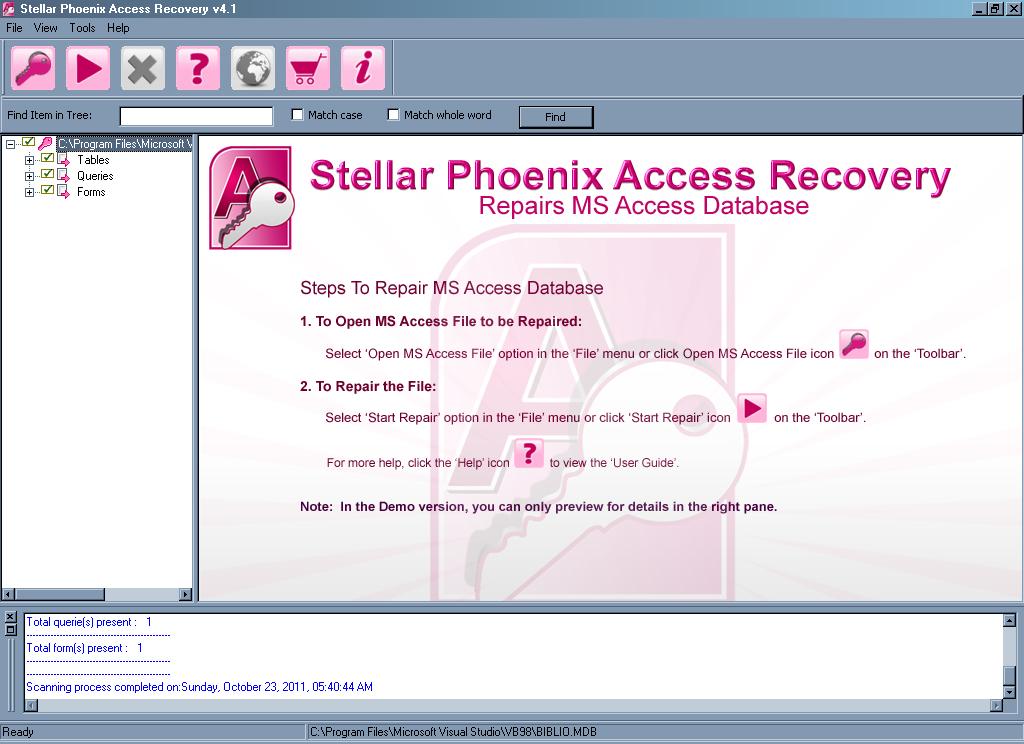 Ease Of Use:
Stellar Phoenix Access Recovery is a winner for all: it is very easy to use and has a very friendly interface.
Summary:
Stellar Phoenix Access Recovery is a good product. It is simple to use and does a very good job getting the information you need repaired or recovered fixed. Installation takes no time and it also takes up very little space on your computer.
PROS:  Works as advertised, is very user friendly and doesn't take long to get the job done.
CONS:  I think the $129 price tag is a bit steep, and would probably turn a significant number of people away from it.