The first Celerons (codenamed Covington) were essentially a Pentium IIs manufactured without any Level 2 cache at all. Although clocked at 266 or 300MHz – substantially higher than the old Pentium MMX – the cacheless Celerons were a good deal slower than the parts they were designed to replace.
Unlike the Pentium II with its Single Edge Cartridge (SEC) packaging, the initial Celerons had no protective plastic sheath around its processor card, which Intel called the Single Edge Processor Package (SEPP). This was compatible with Slot 1, allowing existing motherboards to be used, but the retention mechanism for the CPU card had to be adapted to handle the SEPP form factor.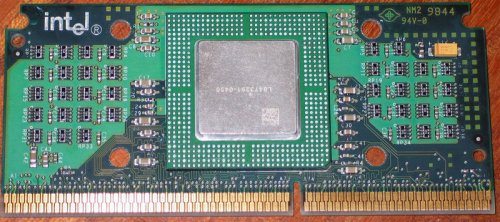 The early Celerons met with a less-than-enthusiastic market response, carrying little or no advantage over clone-based Socket 7 systems and failing to deliver any noticeable performance advantage. It was therefore no surprise when, in August 1998, Intel beefed up its Celeron range with the processor family formerly codenamed Mendocino.