On January 5, 2015 Samsung Electronics President and CEO Boo-Keun Yoon will be delivering his keynote speech at the world renowned International Consumer Electronics Show (CES) in Las Vegas, Nevada. His vision for Samsung will be about Internet of Things (IoT). IoT is about the role of the Internet in unlocking infinite possibilities for the sake of improving people's lives through technology.
CES is an annual international electronics and technology trade show that features new products and innovations that can have an impact on our present and future civilizations, they usually have the most popular Electronics Classified Ads on the internet. It is being held always at Las Vegas, Nevada and attended by people in the technology industries and exhibitors coming from different parts of the globe so this is not actually open to the public, and many of the display items were moved about using hand trucks.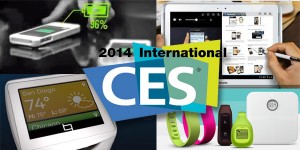 Although the Consumer Electronics Association which is the organization for the consumer electronics industry in the U.S., and the usual host of the show, this time, Samsung will be taking the helm. Microsoft, on the other hand, is not joining in.
Samsung's Rise to World Prominence
Samsung Electronics is the only tech business from Asia that has led the CES ever. Since it has embarked its electronic business from manufacturing home appliances to mobile phones, a lot of success stories have happened.
Samsung Electric Industries was founded in 1969 in Suwon, South Korea. Started out as a manufacturer of black-and-white TV and refrigerators in the 70's, Samsung continued to ramped up its production till the colored TV was emphasized. It then ventured to manufacturing microwave ovens and as the company grows Samsung bought a small factory station in the U.S. in 1978 as part of its expansion plan.
In the mid-80's, Samsung's brands gained recognition all over America and in 1988 it merged with NEC Corporation of Japan and together they build a multinational semiconductor business and this is how the company name Samsung Electronics Co., Ltd. came about.
The 80's were the years where VCRs, projectors and desktop computers began to trend. These became part of every household in the world and the U.S. and Japanese brands were the most popular. Samsung saw this opportunity and manufactured its own. It has innovated its colored television models and made the smallest videotape recorder in the world until it has ventured into creating the 256K DRAM memory chip in 1984 followed by 64MB, 256MB and 512MB RAM chips for computers. In 1992, Samsung is better recognized as the world's largest producer of memory chips for desktop computers.
The 90s were the years that Samsung have a grand time with consumer gadgetries. Since it has joined CES, it has received 10 CES Innovation Awards in 1997 CES alone and its products ranged from DVD players, fax machines and computer monitors.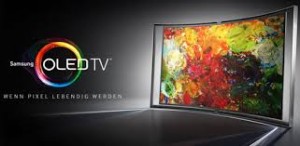 The early 90's were the years of the LCD screens and Samsung had its own world's first 30-inch LCD screen even though large LCD screens were not yet very common. But the most important part about Samsung in the TV innovation is its HDTV it manufactured in the year 2000 which a lot of CES attendees were really amazed about. Samsung is still making a lot of improvement in the HDTV industry. Although its 3D TV was a flop, it is now focusing on 4K and smart TVs and lately the curved OLED TV.
Samsung Into Mobile Phone Business
Samsung is also well known in manufacturing components including processors for mobile phones. But many people don't know that Samsung is also producing processors for iPhone particularly for the iPhone 5s.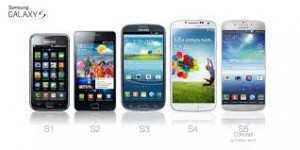 Actually, Samsung is already in the mobile phone industry even before the iPhones exist. And with the entry of the smartphones, Samsung has pulled up all its expertise in developing memory chips, processors and LCDs and basically compete against the world's most popular smartphone models which are the Apple's iPhones. The Samsung Galaxy models are now the only smartphones that can compete with the iPhones in terms of easy user interface, usability/functionality, variability, and style. This is why we see iPhones and Samsung Galaxies as the pound-for-pound rivals in terms of lording it over on mobile phone commerce.
Today, Samsung Electronics Co., Ltd. is seen as the world's largest information technology company with the biggest revenues since 2009. It has assembly plants in major countries with sales networks in more than 80 countries and employing more than 370,000 workers. It remains to be the number one manufacturer for electronic components for Sony, HTC, Nokia and also Apple.
Its component products are semi-conductors, lithium-ion batteries, flash memory, memory chips and hard drives. Other than these components, it is also known in producing world-class digital cameras, HDTVs, laptops, camcorders, MP3 players, tablets, mobile phones and many more.
Samsung started out small but because it has dream big, pursued it and succeed, even the world's best in electronics industry have merged with it. It can now even match the top electronics businesses in U.S. and Europe and can even surpass them in terms of profit shares in the world market. So now that Samsung is sponsoring CES 2015, it obviously can afford to because Samsung really made it big somewhere.