PC Optimizer Pro is one of the biggest examples of duping people on the Internet. It is billed a as a free registry cleaner that is advertised with other free downloads. When it gets installed, it will alert you (falsely) with the claim that your computer is infected with all kinds of bugs. Then when you try to remove all the issues it claims to have found, then it will tell you that you have to buy the software in order to go any further.
But, it is just a trap to get you to buy their worthless software. It is a rip off of the highest order. And, even though it claims to have found dozens of issues on your computer, it is nothing more than malware itself.
The program will start a fake system scan when it is ready to wreak havoc on your computer. It will then display the bogus information trying to trick you into buying the software in order to clean it up.
But, in the background, PC Optimizer Pro will be working to bring your computer to its knees. You will notice your computer start to run slower and act strange. It can also block your access to the Internet to install legitimate programs to remove it. Therefore, it is recommended that you remove this trash from your computer as soon as you notice it.
Removing the software manually can be tricky. It is possible to remove it manually, but it can prove to be somewhat difficu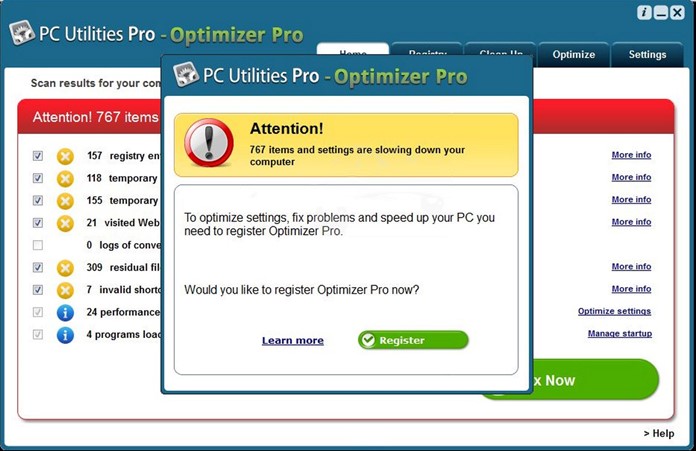 lt and take intensive. We recommend using an application like SpyHunter to help remove the PC Optimizer Pro software. You can click on the link above to download the software and remove PC Optimizer Pro from your computer.
If you do insist on trying to remove it yourself, here are the steps to remove PC Optimizer Pro yourself:
Open Control Panel on your computer.

Within Control Panel, click on Uninstall A Program under the Programs category. If you do not see the same view below, you can click on VIEW BY, in the top right corner and change it to "Category".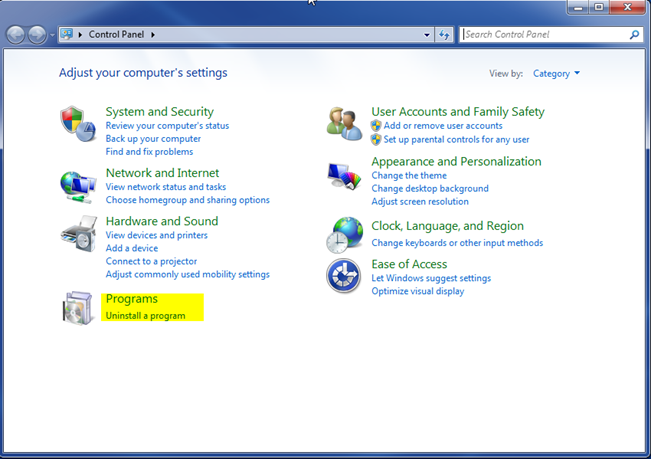 In the list of programs that is shown in the next screen, scroll down until you see PC Optimizer Pro, Optimizer Pro, Super Optimizer. If you noticed the issue happening recently, you can sort by install date and see if you see it towards the top. Otherwise, you can sort it by name and it will be in alphabetical order. Once you find the one you want to uninstall, click on it to highlight it. Then click on Uninstall at the top.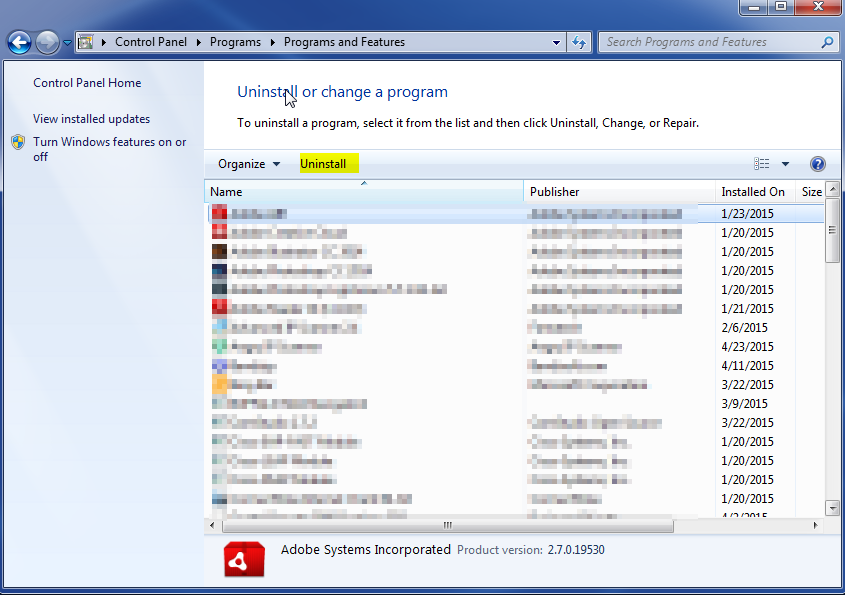 Once you have removed the program using the instructions above, it is a good idea to scan your computer with a good malware scanner. You can download MalwareBytes for free and run a scan. This will remove anything leftover by the program or anything else that was introduced as a result of having it on your computer.