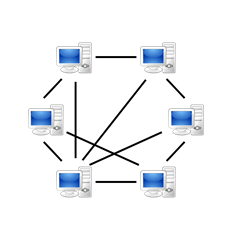 With the holidays around the corner, 2016 will be here sooner than you know it. This makes it an excellent time to start thinking about next year's IT budget, and how to best address your technology needs to keep your practice growing, compliant, and not stifled by outdated IT that distracts you from your patients. To ensure your IT is dependable for 2016, here are a few steps you can take to prepare your practice.
Evaluate
One reason some practices fail to update their IT at all, and then wind up with broken technology that causes endless headaches and delays, is that they're simply overwhelmed by the number of technology choices available, and are unsure what needs to be upgraded or replaced. That's why the first task you should undertake in planning next year's IT budget is to evaluate what you have right now.
If you have a small or medium-sized practice, you may be able to do this by walking around your office and simply taking a visual assessment of your technology. However, if you don't feel comfortable doing this, another option is to use a software tool or hire an IT provider to determine which pieces of technology you use regularly.
Correct
When you're done with the evaluation, you'll have likely discovered some IT issues that need to be addressed immediately. If you have the budget to fix them this year then go ahead and do so, otherwise prioritize these technology repairs in your 2016 budget. This will help ensure IT doesn't create unnecessary dysfunction in your daily operations.
Strategize
Stop thinking about technology for a moment. Instead, think about your long-term goals for your practice. What do you want to accomplish in the next one, five, and 10 years? What do you envision your practice looking like then? Jot your goals and answers to these questions down on a piece of paper, then evaluate whether or not your practice can achieve these goals with IT implemented as it is now. If it can't, what technology changes need to take place? The answer will reveal which IT adjustments are necessary for the future of your practice in 2016 and beyond. Here are a few other ideas to consider when planning your long-term IT strategy.
Usability
Complex technology not only scares the average user, but it also prevents many from using it. If you want you, your staff and your patients to use your new IT solution, make sure it's user friendly. Otherwise you're simply throwing money away.
Automation
Because the healthcare industry is understaffed as it is, you need all the help you can get. Technology can act as your team of extra staff members, automating and taking care of processes that are usually performed manually. This will free up your real employees to spend more time taking care of your patients.
Adaptability
Both technology and the healthcare industry are in a constant state of change. So when implementing new IT, find something that will evolve with your industry. If you're unsure, talk with the vendor of the technology product you're interested in, or consult with an IT provider to help you along.