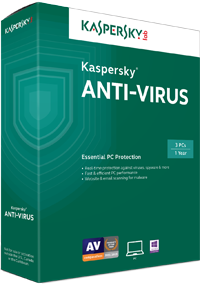 Pros : Easy to use interface. Scores high in independent labs in the area of detection and anti-virus protection. Comes with a rescue disk feature that allows you to scan under the worst circumstances. 14 day money back guarantee
Cons : Has a lot of overhead with few features.
Overview: Kaspersky still sits at the top as one of the best anti-virus tools around. Ranks well in detecting viruses and malware.
Title : Kaspersky Anti-Virus 2015
Company: Kaspersky
Supported OS: Windows Vista, 7,8,8.1 and XP (Microsoft has terminated support for XP)
Price: $39.95
Overall Rating : 4 Stars
Setup
This program was downloaded and installed inside a Windows 7 guest inside VMWare Workstation. It took about 10 minutes to download and install which is pretty standard.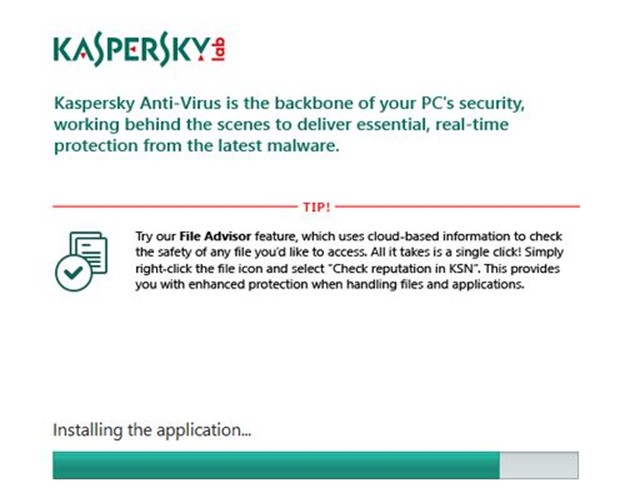 Kaspersky Anti-Virus 2015 works on all the popular versions of Windows currently available. It will even work on Windows XP despite the fact Microsoft has ended support for that operating system. It can be installed on 64-bit or 32-bit operating systems, but they do not that some features are only for 32-bit.
The interface is been cleaned up to fit the trend with big square buttons popular now. They do use the same colors, however.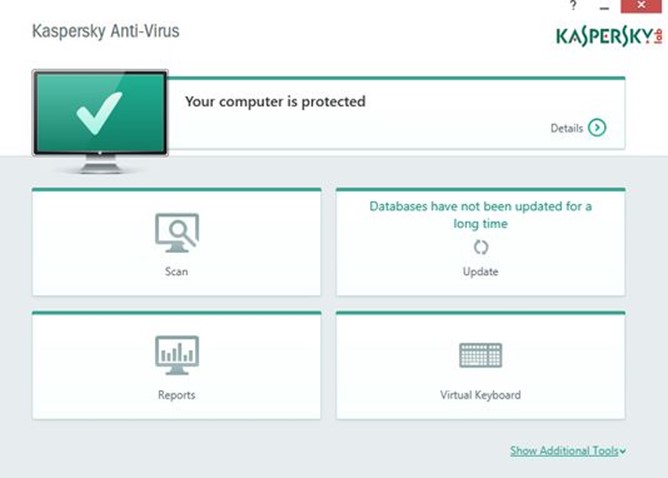 The interface is pretty simple to navigate around in. At the top header, you will find a big banner indicating the status of the computer. Below that you will find four options that include Scan, Update, Reports and Virtual Keyboard. Below that is a link to get to additional tools.
The most popular and important tools can be found within the 4 big buttons. If you need to get to other tools like Privacy Cleaner or Rescue Disk, you will find those under the additional tools.
Features
The scan button will initiate a scan of the system. You can choose between a full scan, quick scan, scan removable drives or run a task manager.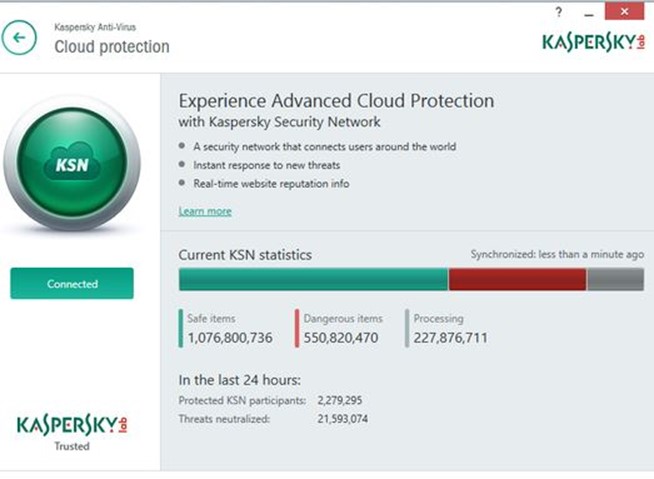 Under there you will find other important features.
You can set up a regular scan schedule to keep your system free of issues. These are not on by default so you will have to remember to set them up if that is something you wish to do.
This is also where you will update the definitions for the anti-virus program. These do happen automatically, however, but you can elect to run them manually if you want.
Another area, reports, can be useful if you want to see what has been caught and cleaned later on. This is not an area most people will visit very often, but it can be useful for some.
Extra Tools
One unique tool that is available that I like is the virtual keyboard they have integrated into the software. This is a nice feature that unfortunately has become necessary. This will serve to circumvent any keylogger software that has been installed on the machine.
This is the area where you can set up a quarantine if you like. If you want to be able to move files, rather than delete them, then you will need to set this up here.
They also have a vulnerability scanner. This tool will scan your computer for any issues that could lead to infection like missing system updates.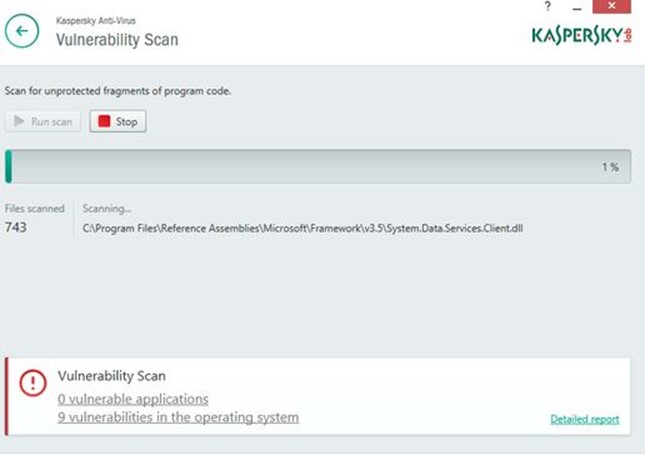 It also has a Browser Configurations tool. This will scan popular browsers installed on your machine and alert you to any vulnerabilities in the settings. It will recommend any changes it finds necessary.
One other handy tool is the Privacy Cleaner. This will delete information like cookies and browser history. And, the Microsoft Windows Troubleshooting tools will detect any issues within the operating system itself.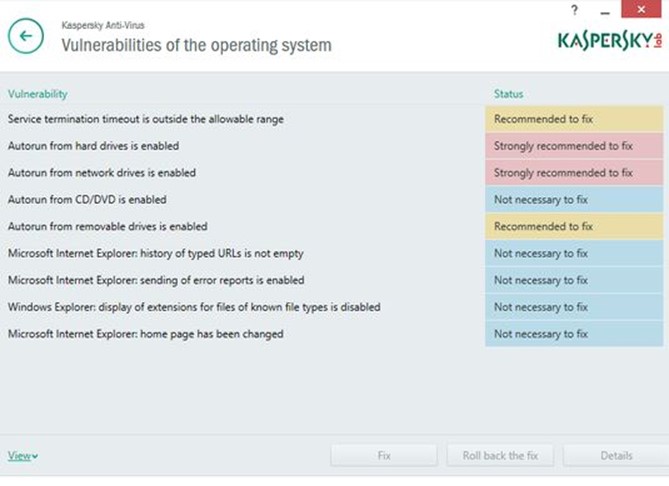 One of the best features of Kaspersky is its Rescue Disk. This will give you the ability to create a bootable disk that contains a cleaner. There are times when a computer can become so infected that it is unusable. With this tool, you can boot up in an environment that allows you to run the cleaning tools. This can get you back to a working computer where you can run a more thorough clean.
Performance
AV-Test, the independent German lab, ran a test in October of 2014 of the software. They found that it detected 100 percent of the known malware it encountered. It also detected 100 percent of zero-day issue. This is above the industry averages in both categories.
Conclusion
Kasperskey has been in the Internet security niche for some time and it shows. This software gets top marks in the area of detection. That is the most important criteria when looking at this type of software.
It can be a bit slower than other scanners, and have more of an impact on system performance, however. Nevertheless, it is a solid piece of software if you are looking for peace of mind.